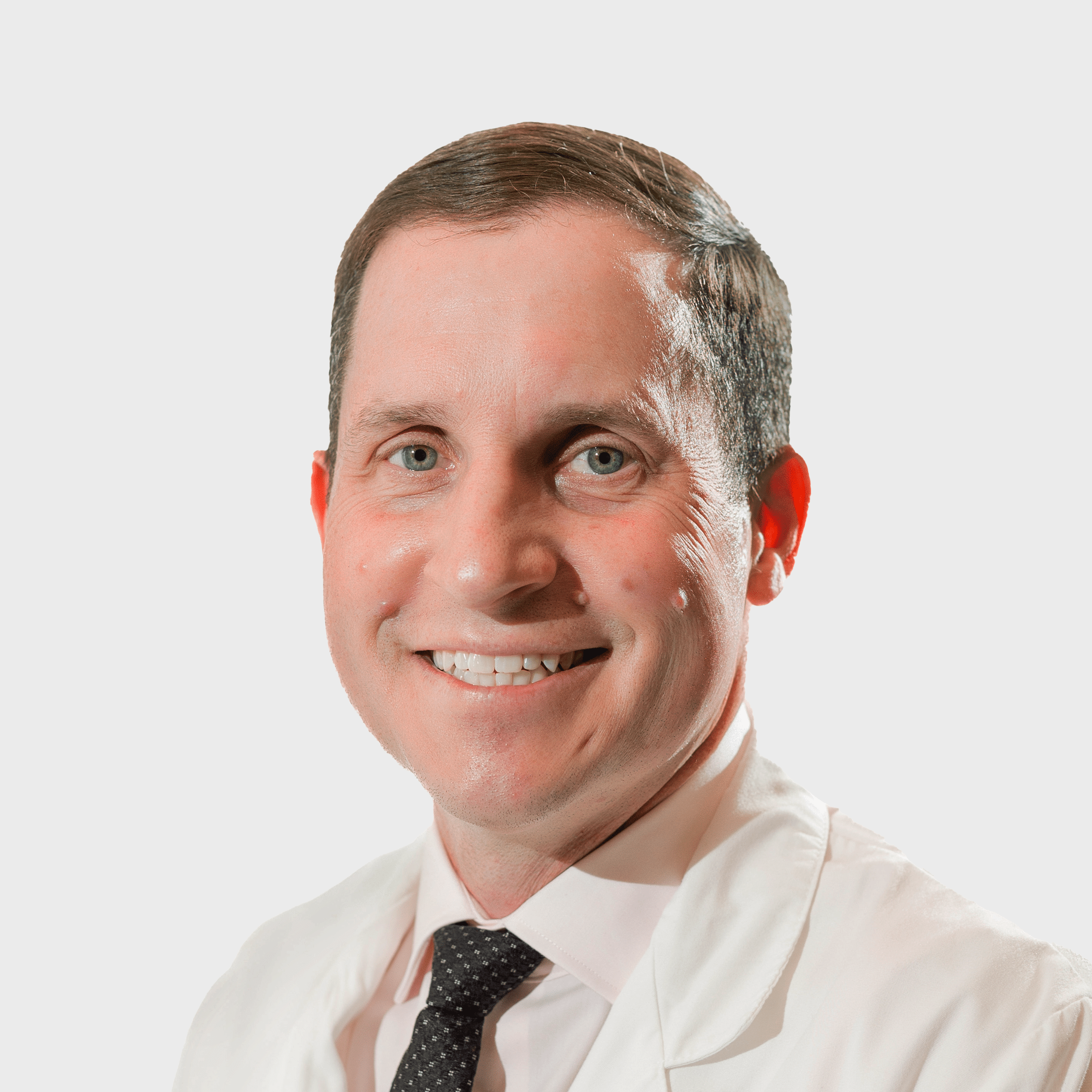 Michael A. Kuhn, MD
Clinical Interests
Cartilage Repair and Transplantation, Stem Cell/PRP Therapies, Shoulder, Hip, and Knee Arthroscopy, Shoulder Replacement
Located In
Middletown, Marlborough
ql-locations, ql-background, ql-reviews
About
Dr. Michael Kuhn is a sports medicine surgeon with a 27-year career of distinguished military service in the United States Navy where he served with distinction achieving the rank of Commander. He served as the Chief of Orthopaedics while stationed at the Naval Hospital Camp Lejeune, North Carolina, and in support of Operation Enduring Freedom at the Expeditionary Medical Facility in Kuwait. He served as the Assistant Residency Director of Orthopaedic Surgery at the National Naval Medical Center in Bethesda, Maryland – The President's Hospital. Dr. Kuhn has provided athletic medical care at all levels from recreational leagues to pro athletes, including his time as assistant team physician for the U.S. Naval Academy.
Dr. Kuhn has a passion for the treatment of athletes of all ages and arthroscopic surgery including the shoulder, elbow, hip, knee, and ankle. He routinely performs advanced cartilage restoration procedures returning athletes to the highest level of function and preserving joints to avoid joint replacement surgeries. Dr. Kuhn treats patients both non-operatively and operatively for shoulder, hip and knee pain such as rotator cuff instability, knee ligament and meniscal tears and hip injuries.
Dr. Kuhn performed the first MACI in the state of Connecticut. This procedure utilizes a patient's own cartilage cells to grow new cells. It then reimplants the cells in the injured joint. Understanding the advantages of arthroscopic repair, Dr. Kuhn developed an all arthroscopic technique for this procedure and was the first to perform this technique in the country. His innovation led to this technique being adopted by orthopedic surgeons across the country as well as the development of advanced arthroscopic techniques to make this a reproducible, reliable, and effective procedure for patients.
In 2013, Dr. Kuhn was recognized as the Federal Health Care Physician of the Year for his cutting edge techniques and skills in cartilage restoration resulting in combat athletes returning to their occupations and duties at levels not previously achieved.
In 2008, Dr. Kuhn was selected as one of three Orthopaedic surgeons in the nation attending the prestigious Advanced Arthroscopic Traveling Fellowship with the Arthroscopy Association of North America.
Born and raised in southeastern Pennsylvania, Dr. Kuhn attended the United States Naval Academy and then the Uniformed Services University where he was indicted into the Alpha Omega Alpha Medical Honor Society. He completed his Orthopaedic Surgery Residency at the National Naval Medical Center in Bethesda, Maryland. He completed an Orthopaedic Sports Medicine Fellowship at the New England Baptist Hospital in Boston in 2006. Dr. Kuhn holds academic appointments at the Uniformed Services University of the Health Sciences. He is Board Certified in Orthopaedic Surgery and holds a Certificate of Added Qualifications in Sports Medicine. Dr. Kuhn maintains numerous memberships in premier Orthopaedic Sports Medicine Societies and is a Fellow of the American Academy of Orthopaedic Surgeons.
Dr. Kuhn enjoys outdoor activities, travel, and community events. He regularly competes in marathons and travels extensively with his wife and family both nationally and internationally. Dr. Kuhn also prioritizes giving back to the community and participating in volunteer activities both at home and in Costa Rica.
Aetna
Commercial Plans (Except the Aetna Premier Care Network)
Managed Medicare
Anthem Blue Cross Blue Shield
Cards with the "PPO" inside the suitcase logo
Connecticut Medicare
Connecticut State Works Compensation
Cigna
Commercial CT, MetroNY
Cigna MetroNY
ConnectiCare
Commercial, including Exchange
Managed Medicare
EmblemHealth
GHI: CBP, National, Tristate; Bridge, Network Access, Medicare Choice PPO
HIP: Prime, Premium, Select Care, Bridge, Medicare VIP Prime/Bold
With Connecticare: HMO/PPO/POS and Medicare Choice / Passage
Oxford
Commercial Liberty and Freedom Plans
TriCare
United Healthcare
Commercial Charter, Choice, Core, Navigate, Nexus, PPO, Select and Doctors plan
Golden Rule
Managed Medicare
With multiple locations across the region, find the one that is most convenient for you.
Fellowship
Arthroscopy Association of North America
Advanced Arthroscopic Traveling Fellowship
New England Baptist Hospital
Sports Medicine Fellowship
Medical School
Uniformed Services University
Doctor of Medicine
Residency
National Naval Medical Center
Orthopaedic Surgery Residency
National Naval Medical Center
General Surgery Residency
College
United States Naval Academy
Bachelor of Science in Chemistry
Current Unrestricted State License in Pennsylvania, Massachusetts, Iowa, North Carolina, North Dakota and Connecticut
Basic Life Support, Provider, 2015
Advanced Trauma Life Support, 2015
Advanced Cardiac Life Support, 2014
ABOS Re-Certification in Orthopaedic Surgery, 2013, 2016, 2023 Expires 2035
ABOS Sports Medicine Subspecialty Re-Certification, 2013, 2016, 2023 – Expires 2035
ABOS Sports Medicine Subspecialty Certification, 2010
ABOS Certification in Orthopaedic Surgery, 2005
Memberships
Fellow of the American Academy of Orthopaedic Surgeons
Society of Military Orthopaedic Surgeons
Arthroscopy Association of North America
American Orthopaedic Society for Sports Medicine
Alpha Omega Alpha
American Medical Association
Team Physician Responsibilities
Assistant Team Physician United States Naval Academy, 2010-2016
Assistant Team Physician Boston Celtics, 2005-2006
Assistant Team Physician Northeastern University, 2005-2006
Clinical Instructor Uniformed Services University, 2003-2016
Clinical Instructor Tufts Medical School, 2005-2006
Hospital Affiliations
Middlesex Hospital, Middletown, CT
Middlesex Center for Advanced Orthopedic Surgery, Middletown, CT
Midstate Medical Center, Meridien, CT
Appointments
Arthroscopy Association of North America Arthroscopy: The Journal of Arthroscopic and Related Surgery – Editorial Board By-Laws Committee Member Task Force on Media Based Education
Clinical Journal of Orthopedics and Rheumatology
The American Orthopaedic Society for Sports Medicine Self-Assessment Committee Member
American Academy of Orthopaedic Surgeons Sports Medicine Arthroscopy Program Committee Moderator, Sports Medicine, 2014 – 2016 AAOS Annual Meeting Reviewer, Orthopaedic Knowledge: Sport Medicine Reviewer, Orthopaedic Knowledge Online Journal
Reviewer, The American Journal of Sports Medicine
Reviewer, The American Orthopaedic Society for Sports Medicine
Reviewer, International Journal of Sports Medicine
World Journal of Orthopedics Editorial Board
Eastern Orthopaedic Association
2013 Orthopaedic Self Assessment, Sports Medicine – Contributing Author/Question Writer
Master Surgeon, Orthopaedic Learning Center, 2012 – Present
Clinical Instructor, Surgery, Uniformed Services University – Bethesda, Maryland
Naval Hospital Camp Lejeune: Department Head, Orthopaedics (2007-2011) Head, Sports Medicine and Arthroscopic Reconstruction Camp Lejeune, North Carolina01 August 2006 – June 2016
Expeditionary Medical Facility-Kuwait: Department of Orthopaedics – Director, Surgical Services; Head, Orthopaedic Surgery / Chairman, Executive Committee of the Medical Staff Camp Arifjan, Kuwait July 2009-February 2010
National Naval Medical Center Bethesda, Maryland: General Orthopaedic Surgery Associate Residency Director Research Director 01 July 2003 – 01 August 2005
National Naval Medical Center: Orthopaedic Surgery Resident Bethesda, Maryland 01 July 1999 – 30 June 2003
3D Marine Division, Headquarters Battalion: Battalion Surgeon Okinawa, Japan 01 July 1998- 30 June 1999
National Naval Medical Center: General Surgery Intern Bethesda, Maryland 01 July 1997 – 30 June 1998
Medical Student: Uniformed Services University Bethesda, Maryland 01 June 1993 – 17 May 1997
United States Naval Academy: Midshipman Annapolis, Maryland 03 July 1989 – 26 May 1993
Castle Connolly and Connecticut Magazine Top Doctor 2022-2023
2016 Navy Commendation Medal
2013 Association of Military Surgeons of the United States Physician of the Year Award
2013 Uniformed Services University School of Medicine Award, Finalist
2013 Navy Commendation Medal
2010 Navy Pistol Expert Award
2010 Navy Rifle Expert Award
2008 AANA Traveling Fellow
2005 Nation Naval Medical Center Staff of the Year Award
2003 Navy Commendation Medal
2003 Navy Achievement Medal
2003 Walter Reed Orthopaedic Research Award
2003 Navy Wide Research Award
2003 Washington Orthopaedic Society Resident Research Award
2003 National Naval Medical Center Resident Research Award
2002 Washington Orthopaedic Society Resident Research Award
2002 National Naval Medical Center Resident Research Award
2001 Washington Orthopaedic Society Resident Research Award
2001 National Naval Medical Center Resident Research Award
1999 Navy Achievement Medal
1998 National Naval Medical Center, Internship Class President
1997 Uniformed Services University, Graduated Top 10 in class
1996 Uniformed Services University, Alpha Omega Alpha
1993 United States Naval Academy Graduated with Distinction
Return to Active Duty and Pain Reduction after Autologous Chondrocyte Implantation for Knee Cartilage Defects in United States Marines Michael A. Kuhn and Kevin Wilson Arthroscopy: The Journal of Arthroscopic Findings and Related Surgery In Press 2016
Arthroscopic Findings After Traumatic Shoulder Instability in Patients Over 35 Years of Age.Michael A. Kuhn, Elizabeth C. Robinson, and Glen Ross.The Orthopaedic Journal of Sports Medicine Published: May 2015
Treatment of Acute Elbow DislocationsAdult Reconstruction: Orthopaedic Surgery EssentialsMichael A. Kuhn, M.D. and Glen Ross, M.D.Lippincott, Williams, and Wilkins Daniel J. Berry, M.D. and Scott Steinmann, M.D., editors Published May 2008
Pace Yourself Michael A. Kuhn, Thomas Olexa, and Aman Dhawan Arthroscopy: The Journal of Arthroscopic Findings and Related Surgery Published November 2008
Anterior Cruciate Ligament Reconstruction: Techniques, Fixation, Safety Anterior Cruciate Ligament Reconstruction Utilizing the RIGIDFIX for Femoral Sided Fixation Michael A. Kuhn, M.D. and John Richmond, M.D.Chadwick C. Prodromos et al, editors Published 2008
The Use of Allografts in Sports Medicine: Allografts in the Treatment of Anterior Cruciate Ligaments Michael A. Kuhn, M.D. and Glen Ross, M.D. Sports Medicine and Arthroscopic Review John C. Richmond, editor Publication: August 2007
Acute Elbow Dislocations Michael A. Kuhn, M.D. and Glen Ross, M.D. Orthopaedic Clinics, Elbow Trauma Scott P. Steinmann, editor Elsevier: Philadelphia, PA Publication: October 2007
Techniques in Knee Surgery Chapter: Anterior Cruciate Ligament Reconstruction Utilizing Tibialis Allograft and Cross Pin Fixation Michael A. Kuhn, M.D. and Glen Ross, M.D.Lippincott, Williams, and Wilkins Published June 2006
Shoulder Dislocations Over 35 Years Old: Spectrum of Arthroscopic Pathoanatomy Michael A. Kuhn, M.D., Glen Ross, M.D., and Scott P. Steinmann, M.D. Presented Arthroscopy Association of North America, May 2006 Article: Older Patients with Shoulder Dislocation Usually Need Surgery for Pain, Instability: Tina DiMarcantonio, Orthopaedics Today July 2006, Slack Incorporated
Magnetic Resonance Imaging Assessment of the Accuracy of Subacromial InjectionsMichael A. Kuhn, M.D. and Francis McGuigan, M.D.Presented:Orthopaedic Research Society 2003NNMC Research Competition 2003 Navy Wide Research Competition 2003 Washington Orthopaedic Society 2003 WRAMC Orthopaedic Resident Research Award 2003 Arthroscopy Association of North America 2006
Re-do Gould Modified Brostrom Following a Failed Modified Brostrom Repair Primary Author/Residency Presented: Society of Military Orthopaedics Surgeons 2000 NNMC Research Competition 2001 Navy Wide Research Competition 2001 Washington Orthopaedic Society 2001 Published:Foot and Ankle International, Feb 2005
Blood Flow to the Metatarsal Head Following a Chevron Bunionectomy Michael A. Kuhn, M.D. and Frederick G. Lippert, III, M.D.Presented: American Academy of Orthopaedic Surgeons 2001Society of Military Orthopaedic Surgeons 2001 NNMC Research Competition 2002 Navy Wide Research Competition 2002Washington Orthopaedic Society 2002 Published: Foot and Ankle International – October 2005
What Our Patients Say About Us